06 Aug

How to schedule a Facebook Live video – A comprehensive guide (WITH PHOTOS!)

Perhaps you're already using Facebook live to engage with your audience, or maybe you've not yet tried it out? If you haven't given Facebook live a go, here are 5 good reasons why you should! Either way, did you know that you can schedule a Facebook Live? Read on as we explain exactly how to schedule a Facebook Live video in advance!"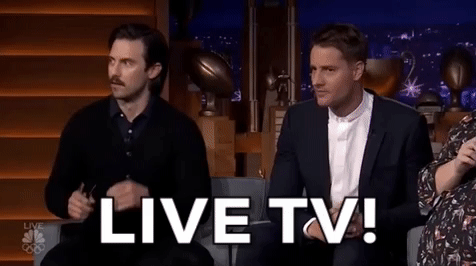 Why should I schedule a Facebook Live video ahead of time?
If you're over 25 you might vaguely remember flicking through a TV Guide and waiting until 6:30pm for your favourite show to come on. (Yes people used to do this). If someone is taking time away from their fast-paced lifestyle to sit down and watch your video, they're actually TUNING in to watch your content. By scheduling a live video, you're letting them know what time they should be ready.
Facebook wants to notify your friends and followers that you're going live!
The best part is users can receive notifications as to when you're going live and can wait in the "lobby" for up to 3 minutes before the live begins. This helps engagement within the first few minutes of your video, which can sometimes be a slower period as people start to tune in. These tools help the overall awareness of your video and can play a part in the engagement of your content.
Scheduling your video is relatively simple and we've attached some screenshots to demonstrate this. To break it down, these are the basic steps.
STEP 1: LOG INTO YOUR BUSINESS MANAGER. FROM THERE SELECT "PUBLISHING TOOLS".
STEP 2: GO TO THE TOP LEFT OF SCREEN AND CLICK "VIDEO LIBRARY".
STEP 3: GO TO THE TOP RIGHT OF SCREEN AND CLICK "LIVE".
STEP 4: WRITE A CAPTION FOR YOUR POST AND THEN CLICK "SCHEDULE".
STEP 5: SELECT THE TIME YOU WISH TO GO LIVE AND CLICK "SCHEDULE" AGAIN.
You can personalise your captions by describing what you will be talking about, who you may be talking with or anything else relevant to your audience. Also be mindful of the most appropriate times to schedule a live video. More people are likely to tune in to a live video at 7pm than 11am on a Wednesday! Also the schedule feature is only available on desktop versions of Facebook and not on your smartphones or tablets. You can still go live on your smartphone or tablets though, which means you can schedule your lives in advance and then broadcast later on.
So there you have it! Have fun optimising your live videos with scheduling!